1: Istanbul: Big City Vibes
When it comes to great cities in Turkey, Istanbul reigns supreme as the king of them all. Albeit the cost-of-living is the highest in the country, but many Turks and foreigners work around this by looking for affordable-housing in outskirt suburbs and then commute into the city centre. Istanbul rarely attracts retirees. Instead, mainly working professionals and those who want to raise a family flock here. In Istanbul, there are more job opportunities for professionals, and some choose to work as au pairs or English teachers. Likewise, the school system proves excellent choices with many international schools specialising in curriculums for foreign children. Aside from the typical touristic attractions like the Grand Bazaar, Blue Mosque, Hagia Sophia and Museums, expats indulge in a lively nightlife scene and the best choice of shops and malls in Turkey. The one downside to Istanbul is cold winters that often sees snow. Whether buying property or renting, remember that the waterfront Bosphorus neighbourhoods command the highest prices.
2: Retire to Izmir
If an urban lifestyle is what you want, but Istanbul's hustle and bustle is too much. Look to Midwest Izmir, Turkey's third-largest city. To be commended for its excellent transport links, navigation is easy thanks to the ferry system, biking routes, and walkable trails for pedestrians. There is one noticeable difference in the demographics, in that for centuries; Turkish locals have often been labelled as the most westernised communities in Turkey. Indeed, for international living, you will find Izmir's cosmopolitan vibes easily lure you in. As well as the metropolitan areas of the city centre, other areas to live in, include the surrounding small towns and villages fronting the Aegean-sea. Outdoor recreation comes to the forefront of social life in places like Alacati, Turkey's surfing capital. To live along the coast, other choices including Cesme and Foca, both popular retirement places for Turkish retirees. Izmir is an ideal year-round destination and often labelled as the nicest city in Turkey.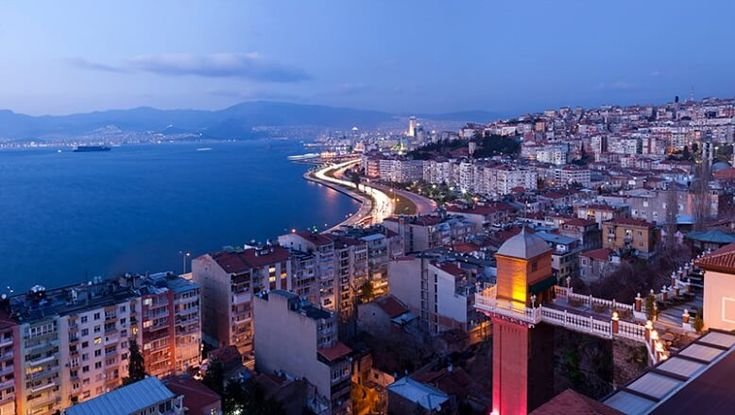 3: Coastline Antalya
If beaches and copious amounts of sunshine are what you hamper for, look to Antalya city centre on the Mediterranean coast. As well as having the best nightlife and shopping scene in the south, it is home to two of Turkey's best beaches; Lara and Konyaalti. Given their high-profile status and the amount of tourism they generate, the local council always invest in surrounding landscapes and infrastructure, making them highly desired areas. It is also an exciting place to live because there are numerous ancient ruins, stunning waterfalls, and natural beauty sites within driving distance. For those looking to buy property, housing prices for apartments and villas are incredibly competitive, and although you will pay extra for a sea view, all foreigners are delighted. Antalya always ranks as Turkey's second most popular place for tourism and foreign house sales proving its worth of living quality.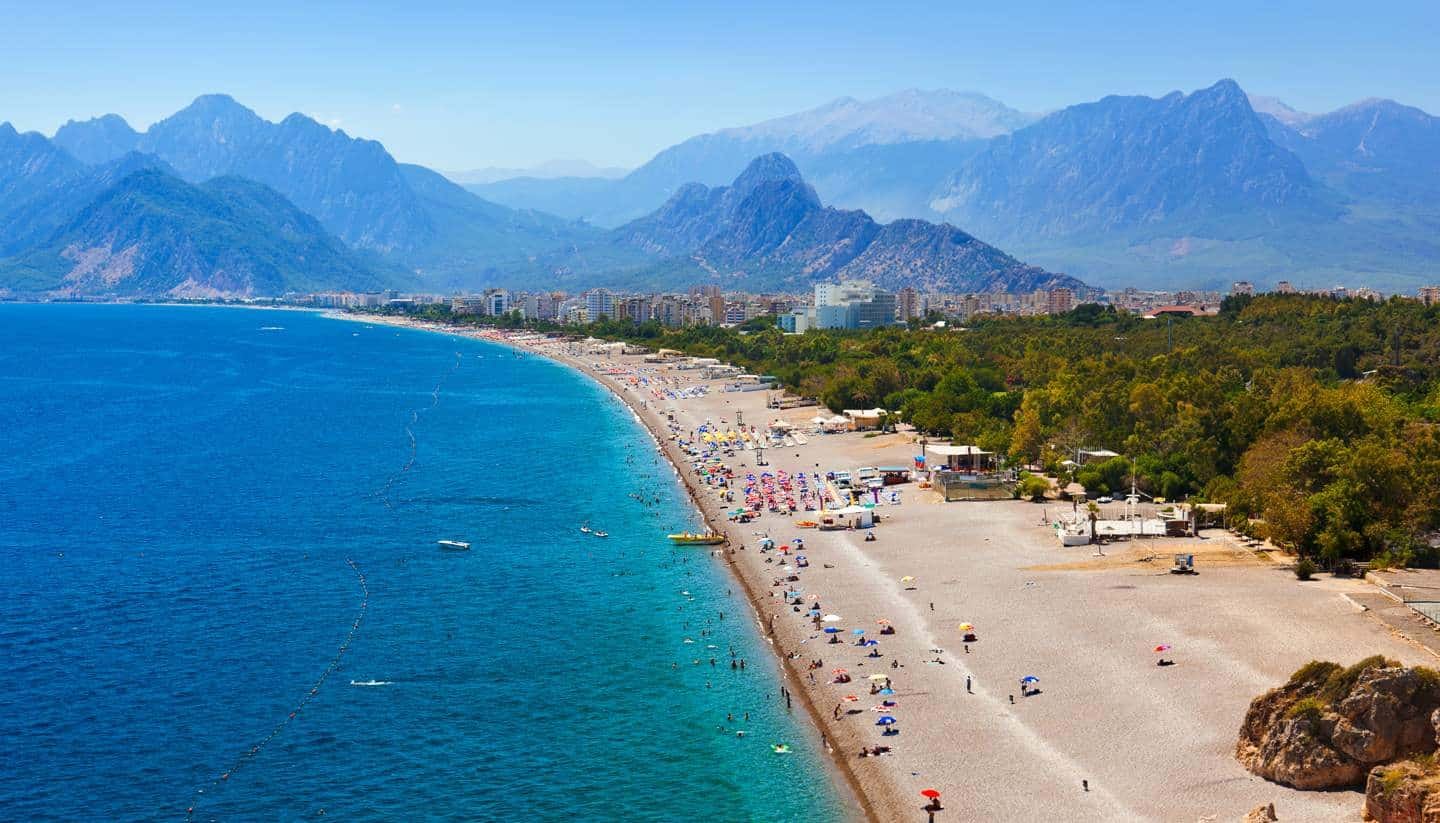 4: Live in Alanya
Alanya continually stands out as one of the fastest-growing places for tourism and expat retirement. As one of the smaller cities, it offers everything an urban landscape should have, but growing suburbs like Mahmutlar throw out some of Turkey's lowest housing prices. It is a great place to enjoy nearly 300 days of sunshine a year thanks to its eastern Mediterranean geographical position, and residents also enjoy mild winters. Naturally, to live on the coast means to enjoy an outdoor lifestyle and Alanya delivers all that, alongside reasonable living costs and rents. If affordability is one of your main criteria for relocating, Alanya ticks all the boxes, as a cheap place to live. Officially belonging to the larger Antalya province, it is slowly breaking away to become a destination in its own right; hence residents have easy access to Gazipasa airport and the large Antalya airport. Indeed, most expats already there will testify that anyone can live comfortably in Alanya.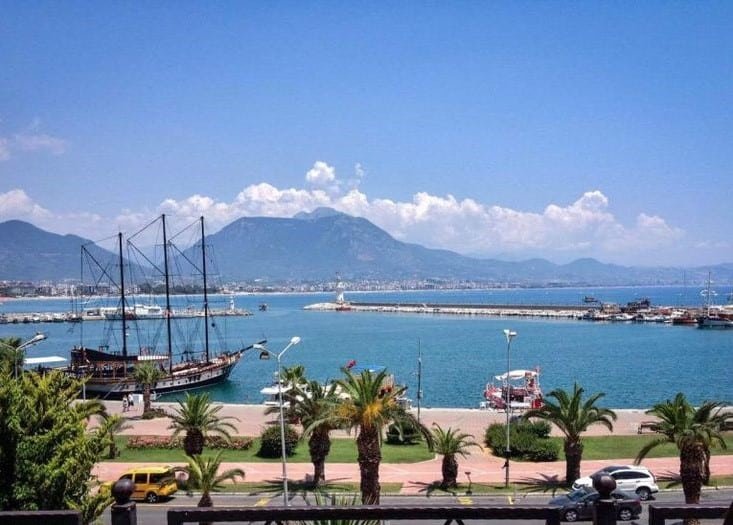 5: Luxurious Kalkan
When looking at rankings for luxury places, Kalkan tops them all. As one of the best small towns on the Turkish Riviera, you can live in a world of rooftop dining, exclusive beach clubs and trendy, luxury villas featuring the latest in stylish architecture. One downside to living here in Kalkan is the hilly terrain, but that gives off stunning sea views across the bay, which are a delight to wake up to. The small town boasts of low crime rates, and newcomers are often surprised with town locals' professionalism despite its ambience as a seaside destination. It is not one of the most affordable places to live, as seen in the cost of dining out, but to retire here is to tap into an exclusive ambiance found nowhere else in Turkey's republic. Travellers also tend to leave Kalkan off their list of places to visit, so the small community keeps a discreet reputation for most of the year. .
6: Aegean Bodrum
Out of all cities and towns to choose from, Aegean Bodrum leads the list as the pioneer for foreign visitors and expats. Establishing its reputation in the 1960s, artisans and writers used to flock there, to sail in gulet boats, a trend that later sparked blue voyage routes of the Turkish riviera. These days, the populous peninsula attracts its fair share of celebrities and royalty, mostly Saudi Arabian, yet look past the ritz and glitz and you will quickly discover places that accommodate budget house hunters. Our suggestions for an ideal place to retire include rustic Gumusluk, upmarket Turkbuku or you can live cheap in water sports Gumbet. Of course, there is also the principal town centre, the peninsula's beating heart and one of the best towns in the Aegean. To live in Bodrum is to reside in a popular tourist destination, yet small pockets of expat communities will make you feel right at home.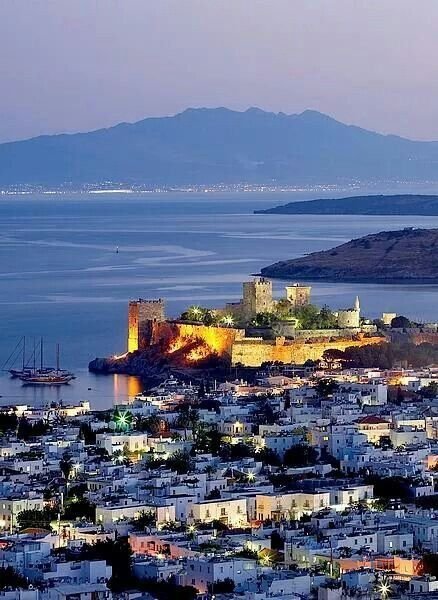 7: Places in the Fethiye Region
As you can see, living on the coast is the trend for many people moving to Turkey, and one place that especially lures in British expats is the Fethiye region. It is the best place to retire if you want stunning landscapes of natural beauty. As home to the Blue Lagoon, Butterfly Valley and Saklikent Gorge, lovers of the great outdoors will enjoy exploring. Anyone who has lived in the area will testify as to affordable housing prices, great shopping, and nightlife choices as well as an impressive transport network including nearby Dalaman airport and the central bus station connecting you to many other places in Turkey. Consider a move to the main city centre, or smaller towns like Hisaronu, Ovacik, mountainous Uzumlu or beachside Calis that is famous for its stunning sunsets. Fethiye is another top spot to live all year round, thanks to its gorgeous weather climate.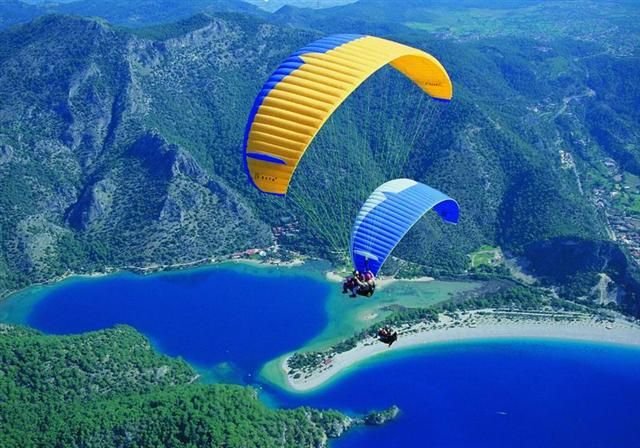 8: World Heritage Bursa
Many western nationalities, choose the Aegean and Western coasts because of their cosmopolitan ambiences. However, Middle eastern nationalities prefer places like Bursa thanks to the similarities in culture, food, and conservative outlook. Anyone choosing Bursa has a wealth of delights to look forward to. Firstly, it is a UNESCO World heritage hub thanks to its collection of old Ottoman landmark buildings. Secondly, Green Bursa's nickname testifies the local council's dedication to preserving parks, forests, and family-friendly areas. Lastly, skiing is big business, thanks to the domineering Uludag mountain. So, as you can see, you have a year-round destination in which to get out and explore. Bursa is also great for taking your tastebuds on a culinary adventure of Turkish cuisine. Lastly, because Bursa was late in developing its housing market, prices suit many first-time buyers and renters.
Related Posts