Whilst the majority of people arrive in Turkey via air travel many thousands more visitors enter Turkey via its land borders. The country is bordered by 8 other countries meaning that there are numerous overland entry points for tourists to enter from.
To help make it easier to plan a trip to the country, this article takes a closer look at where visitors traveling into Turkey by land can enter via a road border crossing. It also studies the process of entering the country via a land outpost and the specific forms of ID that will be expected on arrival.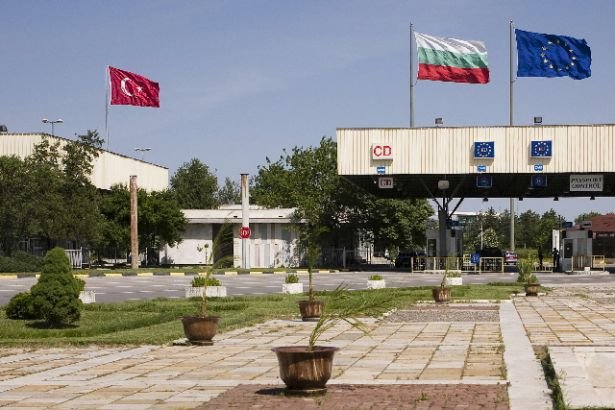 WHAT TO BRING TO A TURKISH LAND BORDER CONTROL POST
Traveling into Turkey by land involves a very similar process to entering the country from an alternative point of entry such as by sea or one of the major international airports. When arriving at one of the many land border crossing control posts, visitors will need to present the correct identifying documents, which include:
A valid passport with over 6 months remaining until expiry
An authorized Turkish Visa
For tourists driving into the country with their own vehicle, it will also be necessary to provide some additional documentation. This is to ensure that cars are being brought legally into the country and that drivers have the correct permission to drive on Turkish roads. These items include:
An international driver's license
The license documents for your vehicle
Appropriate insurance to travel on Turkish roads (including an International Green Card)
The vehicle's registration details
ENTERING TURKEY FROM GREECE
The Greece-Turkey border has two road crossing points that visitors may drive or walk across to enter the country. These are found in the North East of Greece and are both open 24 hours a day.
Greece to Turkey Border Crossings
Kastanies–Pazarkule
Kipi–İpsala
PASSING THROUGH THE BULGARIA-TURKEY BORDER
In total, tourists have 3 different routes available when entering Turkey via a Bulgarian land border crossing. These are found in the South-Eastern corner of Bulgaria and permit entry into the country close to the Turkish city of Erdine.
Before traveling it is important to note that only the Kapitan Andreevo crossing is open 24 hours a day. Additionally, not all of these entry points allow visitors to enter on foot at all times.
Bulgaria to Turkey Border Crossings
Kapitan Andreevo–Kapıkule
Lesovo–Hamzabeyli
Malko Tǎrnovo–Aziziye
TRAVELING TO TURKEY FROM GEORGIA
Tourists have the option to enter Turkey from Georgia via up to 3 land routes. All three checkpoints are manned 24 hours a day and the border points at Sarp and Türkgözü allow visitors to arrive on foot.
Georgia to Turkey Border Crossings
ENTERING TURKEY FROM IRAN
Overall there are two land entry points into Turkey from Iran. These are both found in the North-Western corner of Iran. At present only one of these (Bazargan-Gürbulak) is open 24 hours a day.
Iran to Turkey Border Crossings
Bazargan-Gürbulak
Sero-Esendere
TURKISH BORDERS THAT ARE NO LONGER OPEN
There are additional Turkish land borders that are currently no longer open to civilian tourists and cannot be used as a point of entry. This is due to a combination of diplomatic and security reasons. As such, it is currently not advised to travel via these routes.
Armenia's Land Border with Turkey
This border between Armenia and Turkey is currently closed to the public. At the time of writing it is not known if and when it will be reopened.
The Syria-Turkey Land Border
Due to military conflict in Syria, the border between the country and Turkey is currently closed to civilian tourists. Visitors are advised not to travel to Turkey from Syria at the time of writing.
Turkey's Land Border with Iraq
As a result of ongoing security concerns in Iraq, the land borders between the country and Turkey are currently closed. Due to the remote location of Iraq's border crossing points into the country, it is not recommended to enter via any of Iraq's points of entry.
With its unique position at the meeting point between the Eastern and Western worlds, Turkey is a large and varied country with many different entry points for international tourists.
Related Posts