Intriguing, dazzling, and totally different — just a few words that could describe studying a degree abroad in Turkey. A crossroads between East and West, Turkey remains an iconic destination, be it for studies or holidays.
The fact that it's close both to Europe and Asia makes applying for a degree in Turkey a convenient choice for many international students. But in order to attend a Turkish university, there are a few things you should know.
If you've found your study programme in Turkey, the next step is to check the requirements to apply for that degree. Although the entry requirements for foreign students to state universities or private universities are the same, in some cases there may be different document requests and entry requirements between universities. While you should always check the exact criteria on the programme website and see if you meet them, there are also some general conditions you have to fulfil.
Here are the things that foreign students need to do in order to study in Turkey…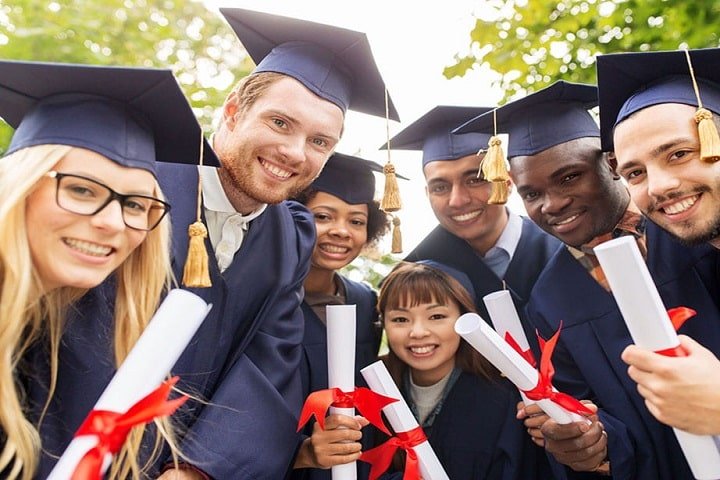 Admission Requirements for Foreign Students to Undergraduate Programs
Foreign students who want to study at university in Turkey must first complete the requested documents completely and submit them to the relevant authorities. The following documents are required from foreign students who want to get university education;
Each university has its own admission form and these forms must be filled in completely and submitted.
High school diploma or equivalent
High school diploma; It must be approved by Turkish Foreign Representatives or notary public and translated into Turkish.
The transcript must also be approved by the school or notary public and translated into Turkish.
Financial Guarantee Letter
These documents, which are required for university registration, must be submitted to the relevant departments of the university by the deadline specified in the academic calendar. Registration is not possible for problems such as document delay or missing documents.
Foreign students must take language proficiency exams and get the proficiency score required by the university in order to receive university education in Turkey. Students who do not get the required score in the language proficiency exams receive language preparation training for one (1) year. After these trainings, students who provide language proficiency are entitled to enter the department courses in the university programs.
University Entrance Exams for Foreigners in Turkey
University entrance exams for foreign students (YÖS) ; It is done in-house at each university.
Foreign student exams of the university to be chosen are shared in detail on the official website of the universities. Students can easily access all information such as exam dates, base scores and what needs to be done to enter the exam through the university.
What are the Legal Requirements for Foreign Students?
A letter of acceptance is sent by the university to foreign students who succeed in the exams and gain the right to enter the university. Students abroad must go to the Turkish consulate with this acceptance letter and obtain a student visa. Students in Turkey can obtain a student visa by the Foreign Representatives of Turkey.
Student visa is among the mandatory documents at the university registration stage.
Foreign students who want to study at university in Turkey must obtain a residence permit. Residence permits are issued by the immigration authority in the cities where they live. According to the relevant law, foreign students must obtain a residence permit within one (1) month after entering Turkey.
Residence permits of foreign students are renewed every year.
It is necessary to have a health insurance that will be valid in Turkey and will fully cover the health expenses of the student. Some universities can cover the health and medicine costs of foreign students. However, if the university does not have such a scope, all health expenses of foreign students will be their own.
Related Posts