Turkish citizenship has become very attractive in recent years.
In 2018, the minimum required investment was reduced.Furthermore, the whole Turkish citizenship process lasts just approximately 2-3 months.
The main applicant may include their spouse, dependent children below the age of 18, and children of any age who are living with disabilities in their application.
Required Investment Fee
-Purchase at least USD 400,000 in real estate.
-Invest a minimum of USD 500,000 in fixed capital.
-Deposit at least USD 500,000, or the equivalent in foreign cash or Turkish lira, into a Turkish bank account.
-Invest at least USD 500,000 in government bonds or the equivalent in foreign cash or Turkish lira.
-Invest at least USD 500,000 (or comparable foreign cash or Turkish lira) in a real estate investment fund or a venture capital investment fund.
-Create at least 50 employment, as certified by the Ministry of Family, Labor, and Social Services.
Benefits of Turkish Citizenship through Investment
Turkey benefits from a unique location between southeastern Europe and Asia;
Turkey allows dual citizenship;
No physical residency, language, education, or management experience required;
Once granted, citizenship is for life and can be transferred to future generations;
Investors can apply for this program with their family including spouse and dependent children under 18 years old;
Investors and qualifying family members, once Turkish citizens, will have the right to reside indefinitely in Turkey, gain access to a high standard of education and healthcare along with visa-free or visa on arrival access to over 110 countries and territories worldwide.
Being a Turkish national will also enable the investor to apply for a USA E-2 Visa.
Advantages of Living in a Villa in Turkey
With its natural beauty, prepossessing landscapes, and historical sites, Turkey is the place to enjoy your life in a glamorous villa. It is always Turkey when it comes to great views of nature. Living in Turkey has several advantages, such as reduced living costs, visiting historical places, and visiting fantastic vacation spots. You can receive a residency permit in Turkey if you buy your villa for more than $400,000.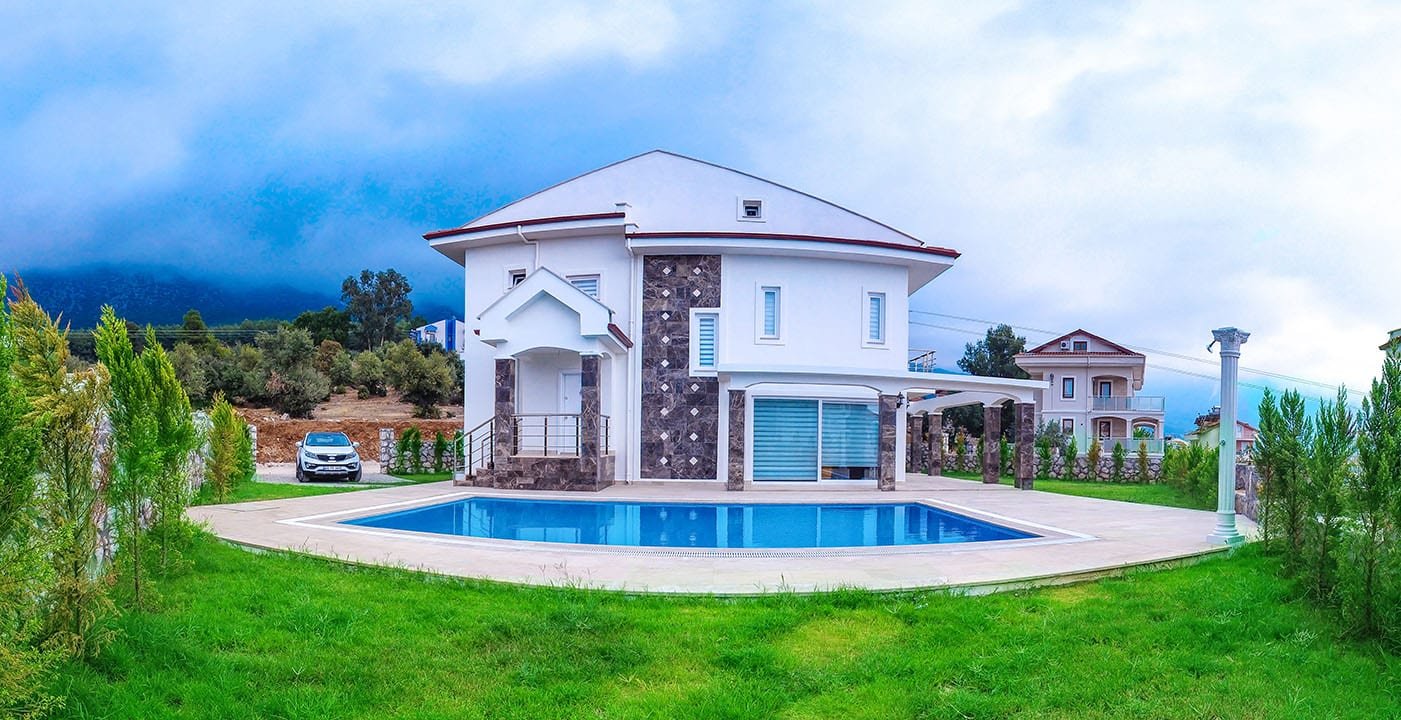 Read our blog post to learn more about Antalya Travel Guide
Related Posts