Eid al-Fitr (Ramadan Feast) in Turkey is a time for visiting relatives and paying one's respect to older people. Many Turks give away sweets and desserts during the festival, and children may watch free Turkish shadow plays.
Is Eid al-Fitr (Ramadan Feast) a Public Holiday?
Eid al-Fitr (Ramadan Feast) is a public holiday. It is a day off for the general population, and schools and most businesses are closed.
What Do People Do?
Many people wake up early on the first day of the Ramadan Feast. They put on their best clothes, called bayramlık, which they often buy specifically for the occasion, and have a large breakfast. This symbolizes the end of the fasting period, which many Muslims observe during the preceding month of Ramadan.
The Ramadan Feast has an alternative name in Turkey, the Sugar Feast (Şeker Bayramı), because people treat their guests to sweets and traditional desserts during the festival. It is customary to visit one's relatives, especially older ones, and kiss their hand as a sign of respect. Children may go door-to-door, kissing hands of the grown-ups and receiving sweets and small amounts of money in return.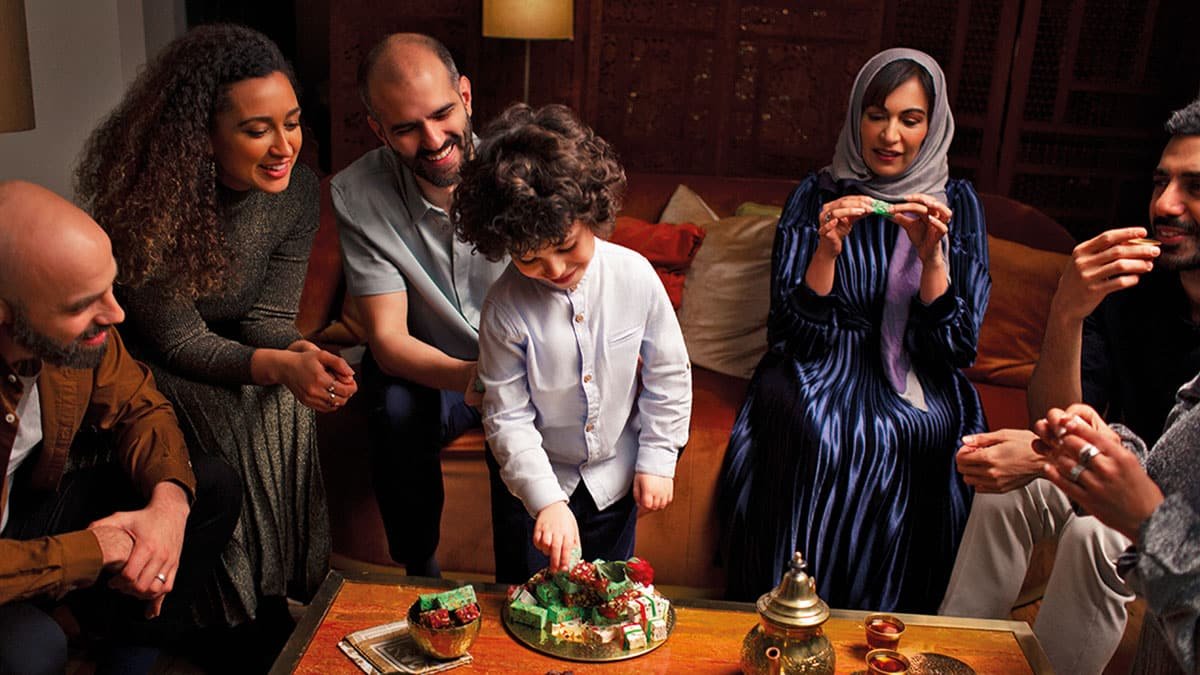 Turkish shadow plays, such as Karagöz and Hacivat, are popular during the Ramadan Feast, and children can watch these plays at fairs free of charge. In a more recent tradition, some people use the official holiday to travel abroad or go to Turkish resorts.
Public Life
The Ramadan Feast is an official holiday that continues for three days in Turkey. Administration buildings, schools and most businesses are closed during this period. Public transport may run less frequently, and fares are usually lower compared to regular days. Highways may be overcrowded, especially in the morning of the first day and in the afternoon of the last day of the Ramadan Feast, as many people travel on these days.
Background
The Ramadan Feast is the first day of Shawwal, which is the 10th month of the Islamic calendar. Each month in the Islamic calendar begins with the first sighting of the new moon. As a result, the exact dates of the Ramadan Feast change every year, according to the Gregorian calendar. Celebrating the Ramadan Feast after a month of fasting is one of the earliest and most important traditions of Islam.
Symbols of Eid al-Fitr
The symbols of the Ramadan Feast include:
A new moon.
Sweets or traditional desserts.
A cup of Turkish tea or coffee.
These symbols can be seen in artwork related to the Ramadan Feast in Turkey.
Read our blog post to learn more about A Guide to Villa Ownership in Turkey
Related Posts