There are seven different feasts in Turkey. The two of them are religious feasts, and five of them are national feasts. When national feasts represent the important days in the stages of establishing the modern Republic of Turkey, religious feasts represent the blessed days of the Islamic religion.
Religious Feasts
The Feast of Ramadan (Eid al-Fitr):
It is a holiday that is usually celebrated three days after the end of the month of Ramadan. This feast is very important in Islam. Religious fasting, which is one of five pillars of Islam, is done in Ramadan. The believers do not eat anything until nearly from 5 a.m to 7 p.m. The religious fasting ends in the end oh 30th day, and the Ramadan Feast begins. All public and government agencies are on the holiday during the 3-day long feast. It is a day when relatives and neighbors get together, visits are made a lot, and the quarrels reconcile.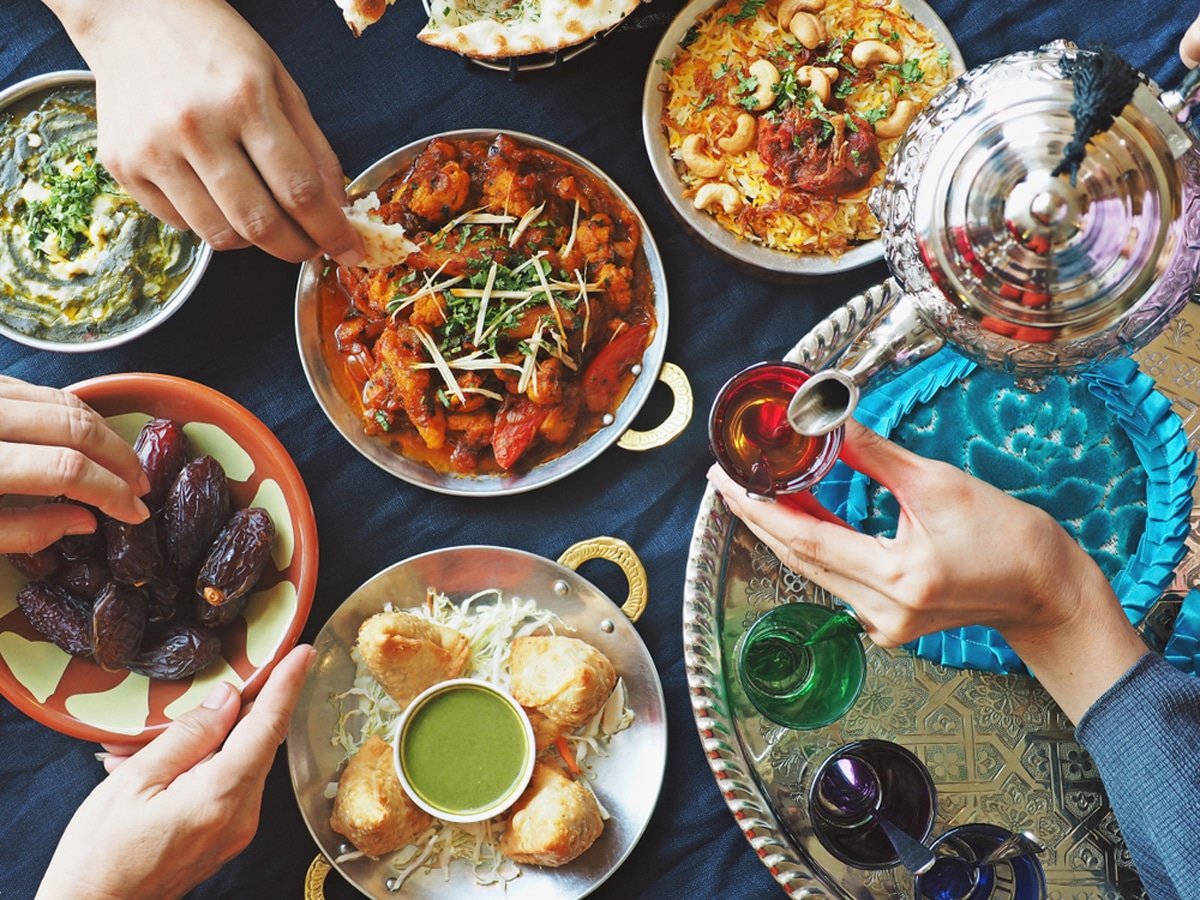 The Feast of Sacrifice (Eid al-Adha):
Sacrifice an animal for God is among Islamic obligations. Believers fulfil their Islamic duties by sacrificing the animals such as; sheep, cow, goat. During the feast of sacrifice, sacrifices are cut and distributed to the poor. Tables are set with relatives. A feast is spent in unity and togetherness.
National Feasts
April 23 National Sovereignty and Children's Day:
The Turkish Grand National Assembly was founded on April 23, 1920. This date was declared by Atatürk as a holiday dedicated to children. Since then, this holiday is celebrated all over the country. So many activities intended for kids are done on the week of April 23.
Atatürk loved kids and cared about them in terms of the future of Turkey.
May 19 the Commemoration of Atatürk, Youth and Sports day:
Atatürk went to Samsun to start the War of Independence on May 19, 1919 and pioneered the start of the national struggle. This date was dedicated to young people by Atatürk. So May 19 is celebrated by both commemorating Atatürk and making activities about the youth and sports that are important for Atatürk.
August 30 Victory Day:
The Great Offensive began on 26 August 1922 and ended in victory on 30 August. Atatürk dedicated this joyful day to our army. It is a very special day in terms of cleaning up and registering Turkey officially Turkish country. Ceremonies are held on August 30 each year; acrobat pilots perform flight demonstrations, parades are organized.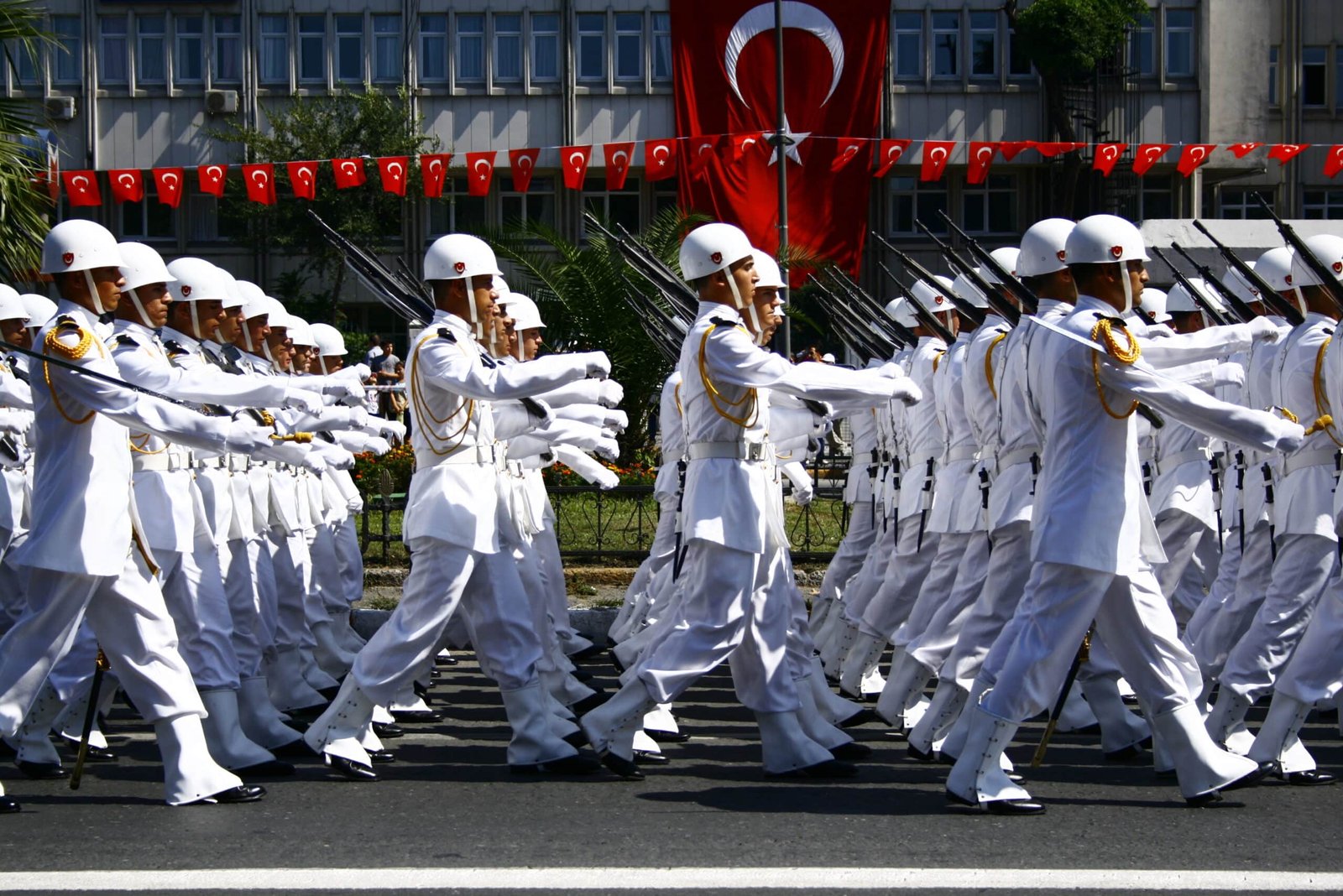 October 29 Republic Day:
The Republic of Turkey Government was established on 29 October 1923. October 29 Republic Day is celebrated enthusiastically in Turkey, representation offices of Turkey, and foreign cities that many Turkish people lived in.
15 July Democracy and National Unity Day:
A coup attempt was made by terror organization of Fetullah Gülen on 15 July 2016. But this coup attempt couldn't be successful thanks to the willpower of the Turkish nation.
The coup attempt becomes a public holiday as a day that freshens the beliefs of democracy and liberty.
Public Holidays in Turkey 2022
| | | |
| --- | --- | --- |
| Date | Weekday | Public Holiday |
| Jan 1 | Saturday | New Year's Day |
| Apr 23 | Saturday | National Sovereignty and Children's Day |
| May 1 | Sunday | Labor and Solidarity Day/Ramazan Bayramy Eve |
| May 2 | Monday | Ramadan Feast (End of Ramadan) |
| May 3 | Tuesday | Ramadan Feast |
| May 4 | Wednesday | Ramadan Feast |
| May 19 | Thursday | Ataturk Memorial, Youth and Sports Day |
| July 8 | Friday | The Feast of Sacrifice Eve |
| July 9 | Saturday | The Feast of Sacrifice |
| July 10 | Sunday | The Feast of Sacrifice |
| July 11 | Monday | The Feast of Sacrifice |
| July 12 | Tuesday | The Feast of Sacrifice |
| July 15 | Friday | Day of Democracy and Freedoms |
| Aug 30 | Tuesday | Victory Day |
| Oct 28 | Friday | Republic Day Eve |
| Oct 29 | Saturday | Republic Day |
Related Posts